To delete a manually entered Body Weight measurement:
1. In the log view, select the measurement you wish to delete and click on the down arrow next to the EDIT button.
2. Click on the DELETE option.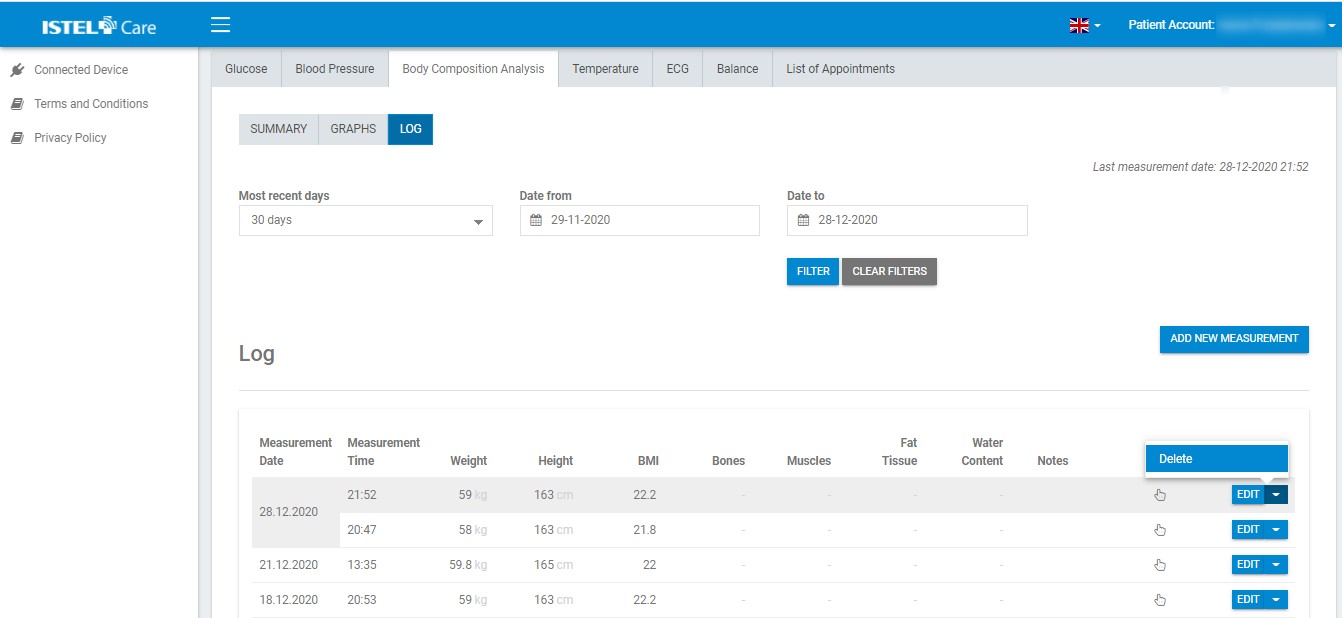 3. A message asking whether you want to remove the Body Composition Analysis will appear. Click on CONFIRM to do it.

4. The measurement has been deleted from the System. 
Only measurements manually added to the Istel Care system can be deleted. Measurements sent from the device cannot be deleted.