REQUESTING AN ACCESS TO THE RELATIVES Patient's CHART
To become a Caregiver, in order to gain access to the Chart of another Patient you should:
1. Go to the RELATIVIES tab.
2. In the search engine, enter the Patient Chart ID and click on the SEARCH button.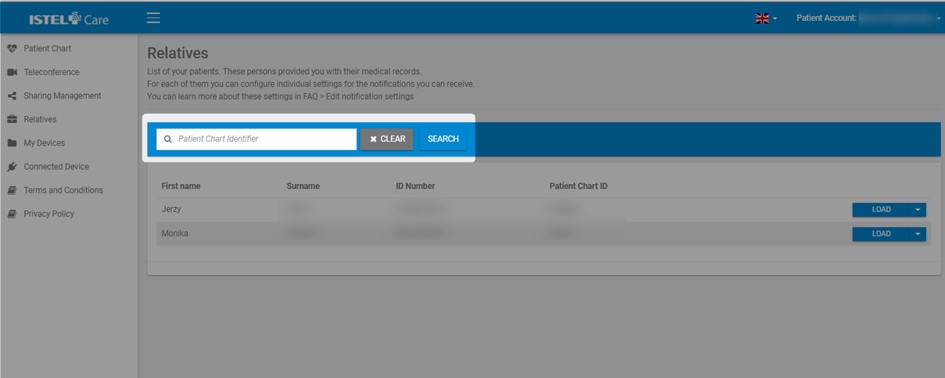 3. A window with searched ID will appear. Click on REQUEST ACCESS button. At this stage you are unable to see user's name or surname.

4. A text message with the code will be sent to the Patient's (future Charge's) phone number and a window with information about it will appear on the screen. Click OK to close it.

5. Click on the REQUEST SENT. ENTER THE CODE button. 

6. Enter the access code and click on the SEND button 

7. Now the Patient is your Charge. Click on the LOAD button, to go to the Patient Chart.