Each graph has an additional menu. After clicking on it, a picklist appears.
Full-screen view
Print graph
Download as a PNG image
Download as a JPG image
Download as PDF
Download as SVG
Download as CSV
Download as XLS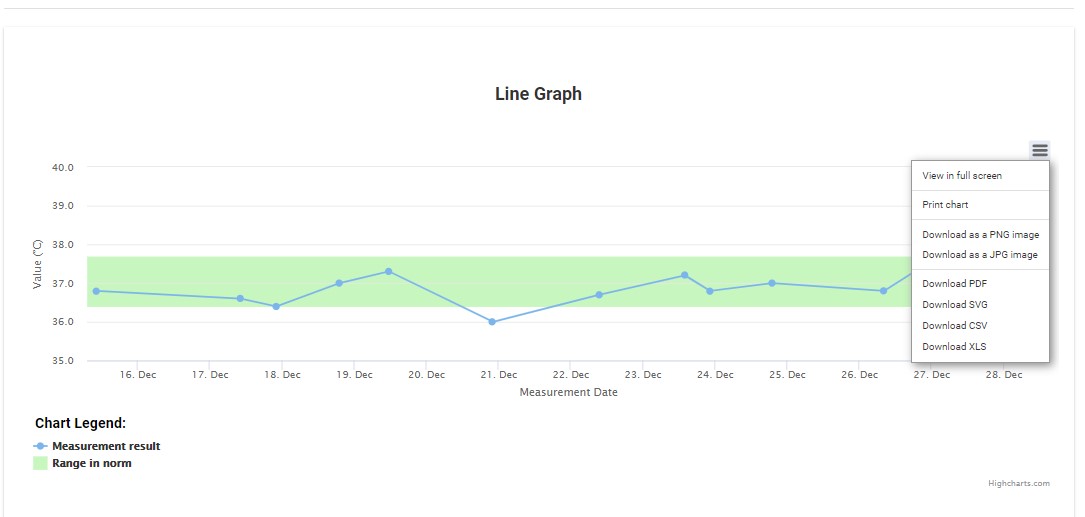 A single test result is marked as point&nbspin the graph. When you move the cursor over the point, a detail window will appear.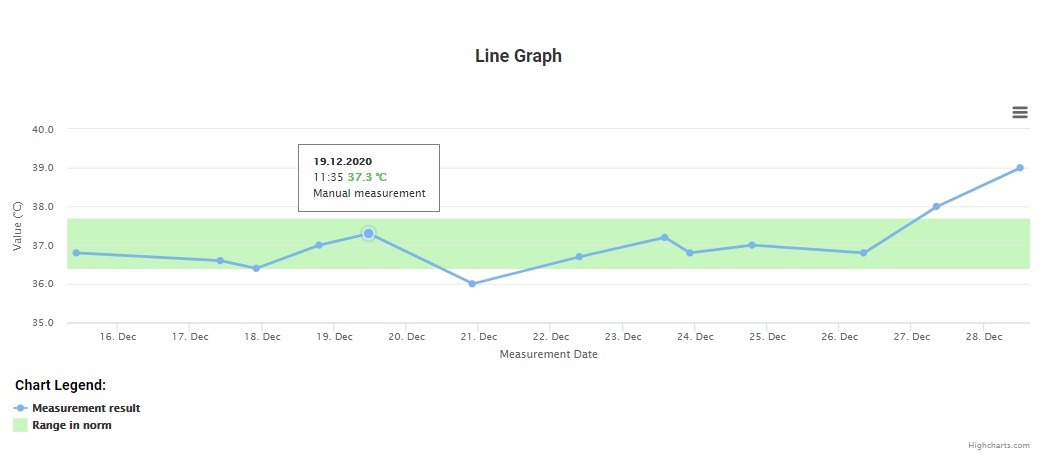 Measurements within the Normal Range are those in the Green field. Measurements above the green field are classified as High, and those below as Low.