ASSIGNING THE METER TO A PATIENT WHO HAS NOT GIVEN ACCESS TO THEIR PATIENT CHART YET
In order to assign the meter to a Patient who has not given you access to their Patient Chart:
1. Connect the meter to the PC.
2. Click the PAIR METER Button. 

3. A window for searching Patients will appear.
4. Find a Patient by entering their Chart ID No.
5. Click on the REQUEST ACCESS button.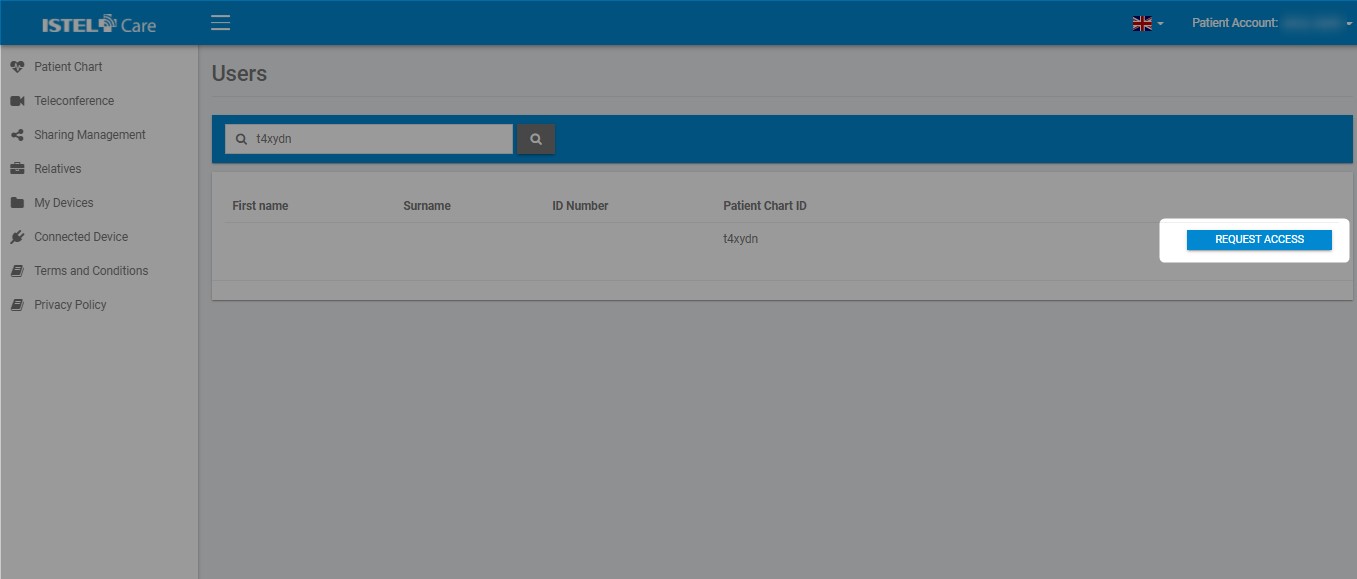 6. An activation code will be sent to the Patient's phone number.

7. Click on REQUEST ACCESS and enter the code.

8. A window for entering the access code will appear.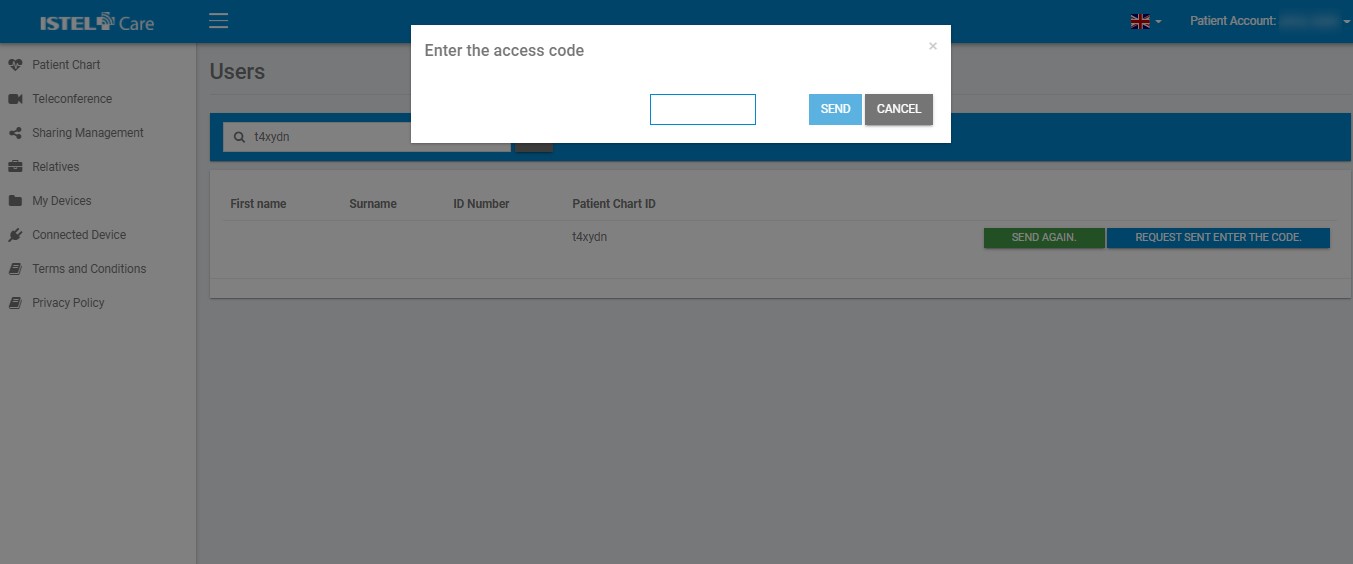 9. After entering the code, click on the SEND button. Next, click on the PAIR METER button. The meter will be assigned to the selected Patient. The information indicating which Patient is assigned to a particular meter will appear in the "Patient" section.