Connect the meter to a PC by inserting the cable to the USB port.
Go to the "Connected devices" tab in the menu
Connect the meter to the PC
Switch on the meter
The "Meter" section will show the connected device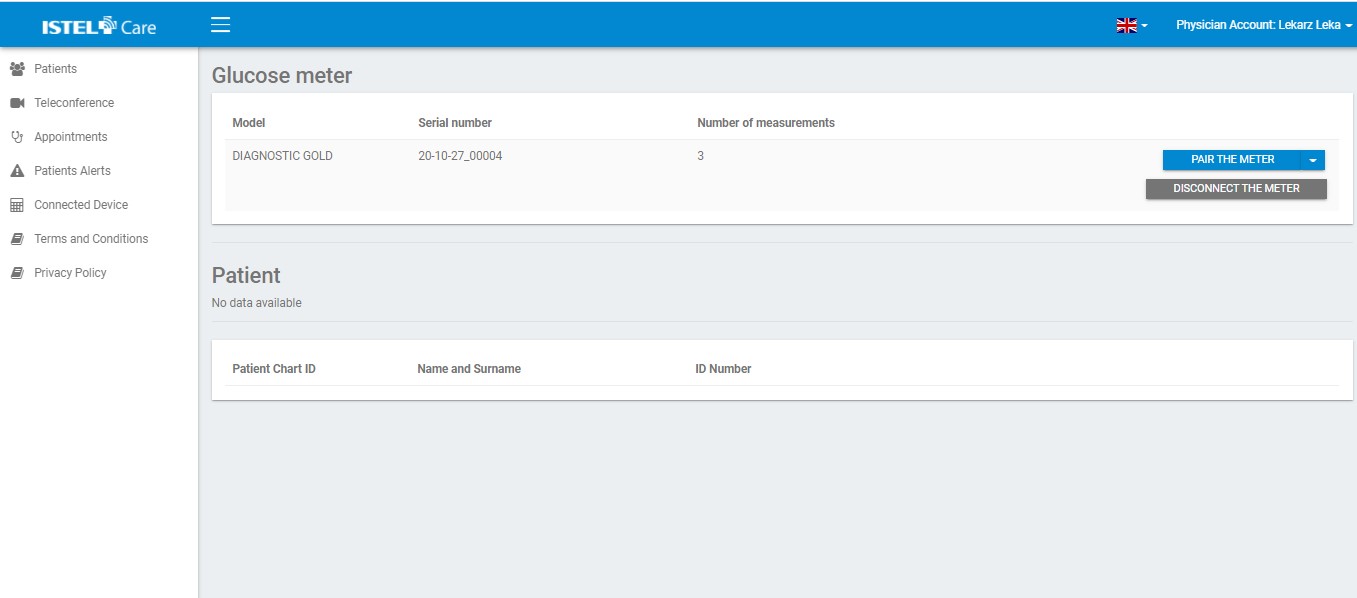 Istel Care system allows you to connect only one meter at a time. If you want to use another device, click on the DISCONNECT METER button and then connect another device.
ASSIGNING A SERIAL NUMBER
Some meters require assigning a serial number (e.g. Diagnostic Gold). To do this, make sure that the meter is turned on, then click on the ENTER SERIAL NUMBER button. The system will automatically assign a number to the device.