To delete a measurement from the system:
1. In the log view, select the measurement you wish to delete and click on the down arrow next to the EDIT button.
2. Click on the DELETE option.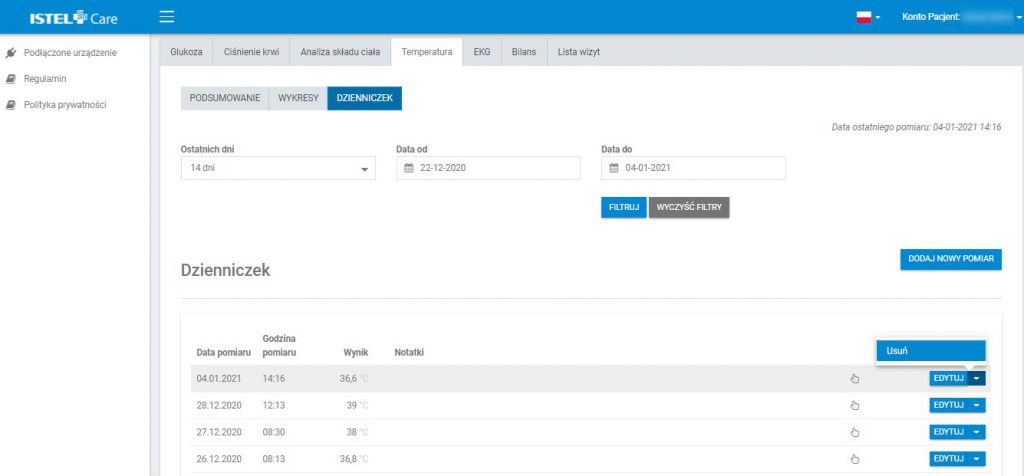 3. A message asking whether you want to remove the Temperature measurement will appear. Click on CONFIRM to do it.