To delete a measurement from the system:
1. Go to the Classic Log view in the Patient Chart.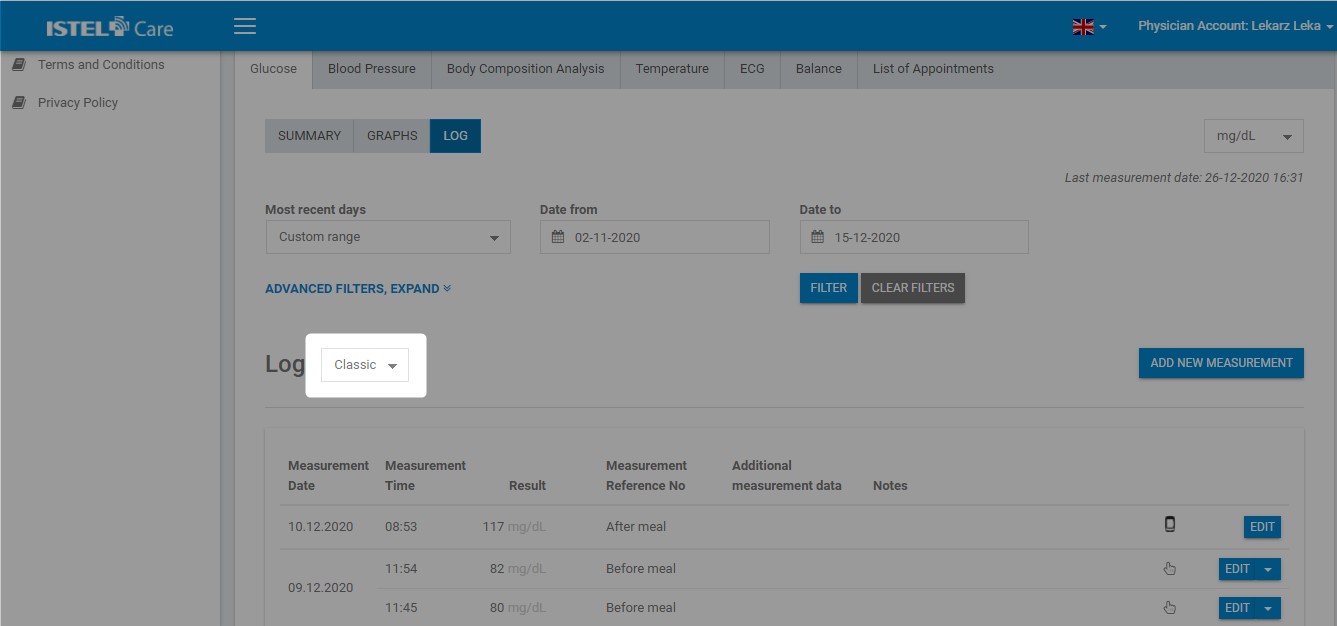 2. Select the measurement you want to delete and click on the arrow next to the EDIT button.
3. Click on DELETE.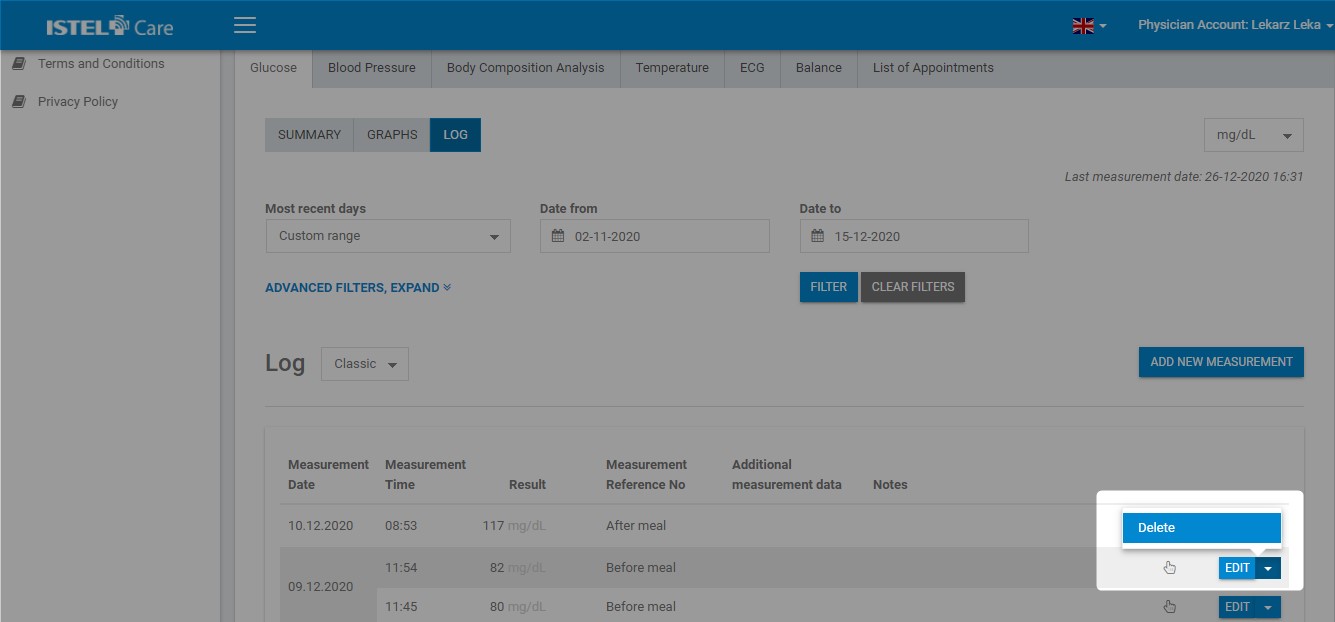 4. A new message will appear asking if you want to remove the glucose measurements. Click CONFIRM to delete the measurement.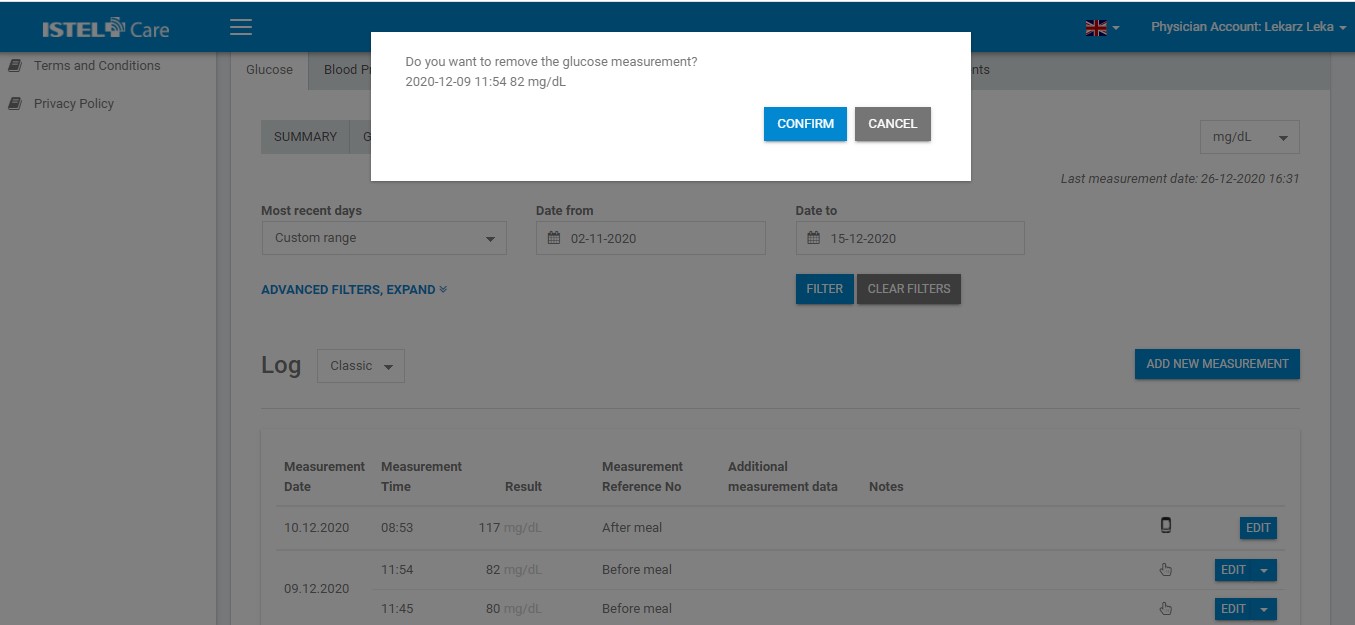 4. The measurement has been deleted from the System.