1. Find a Patient. Click the tile: Patient Search (see 1) on the Homepage or directly move to the Patients tab (see 2).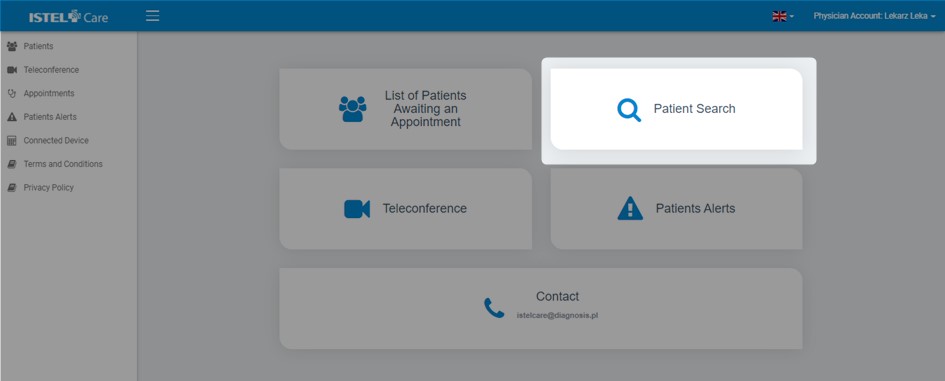 2. If Patient has not made his/her chart available to you yet, ask for it. For more details read PATIENTS).
3. Go to the Patient Chart by clicking on the SHOW button (see 3).

4. Go to the LIST OF APPOINTMENTS tab (see 4).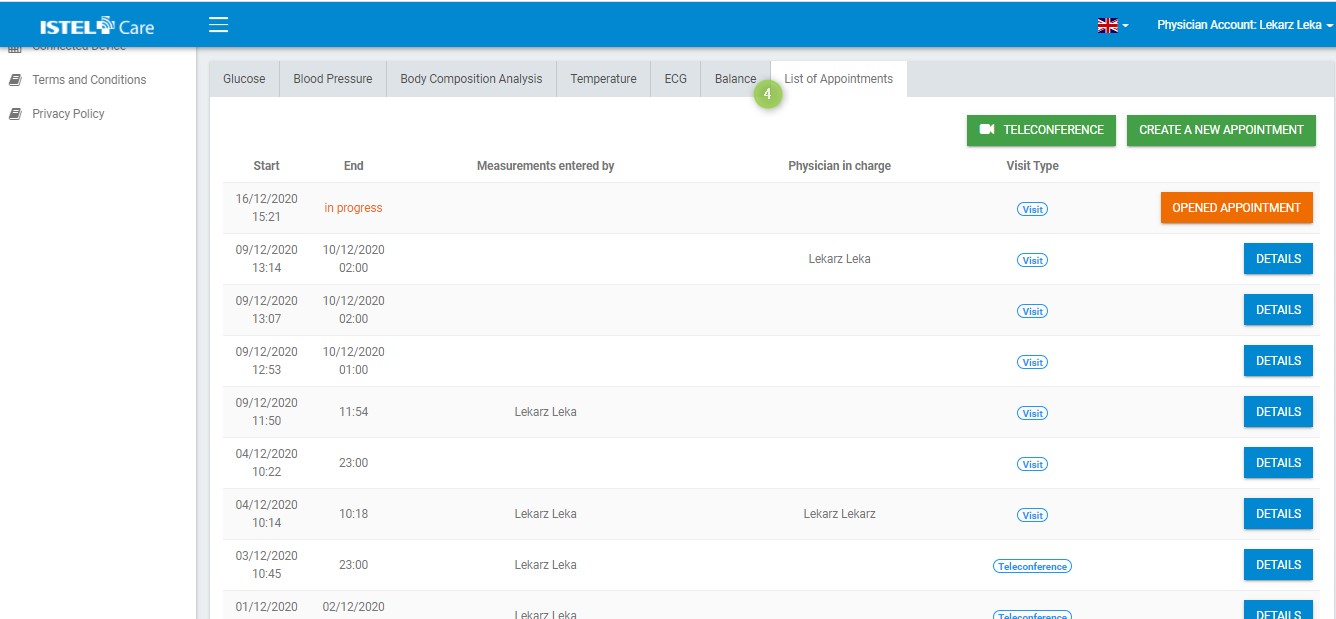 5. Click on CREATE A NEW APPOINTMENT.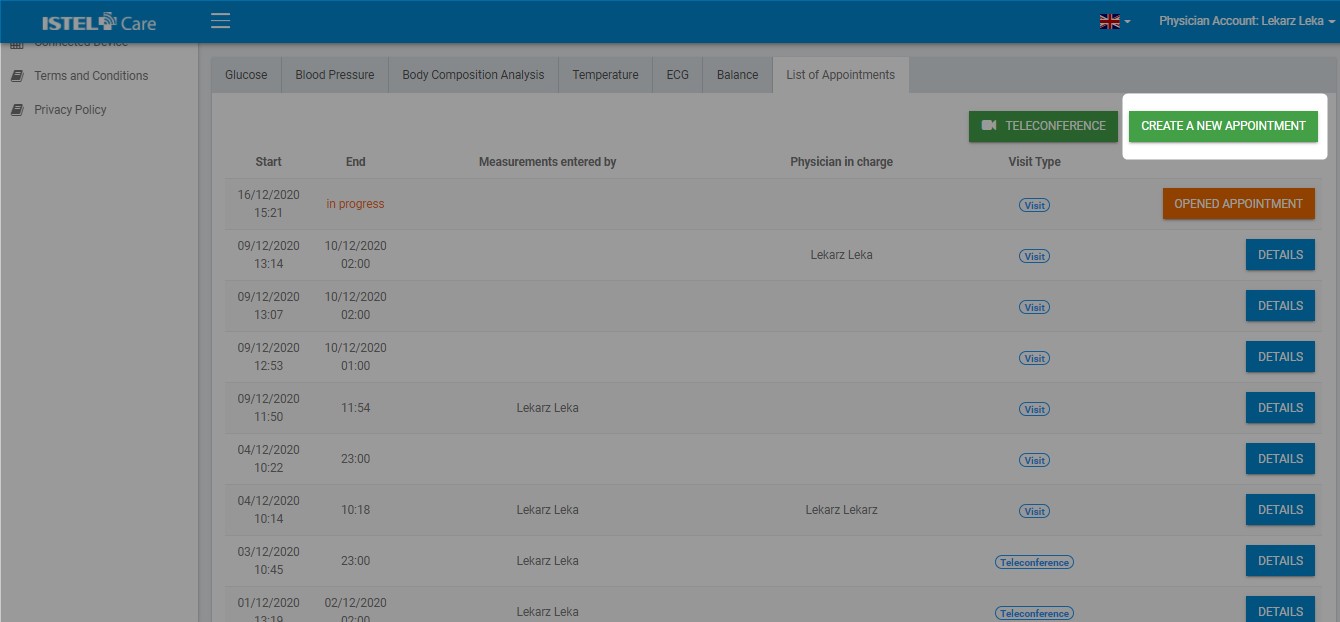 6. Click on ASSIGN A PHYSICIAN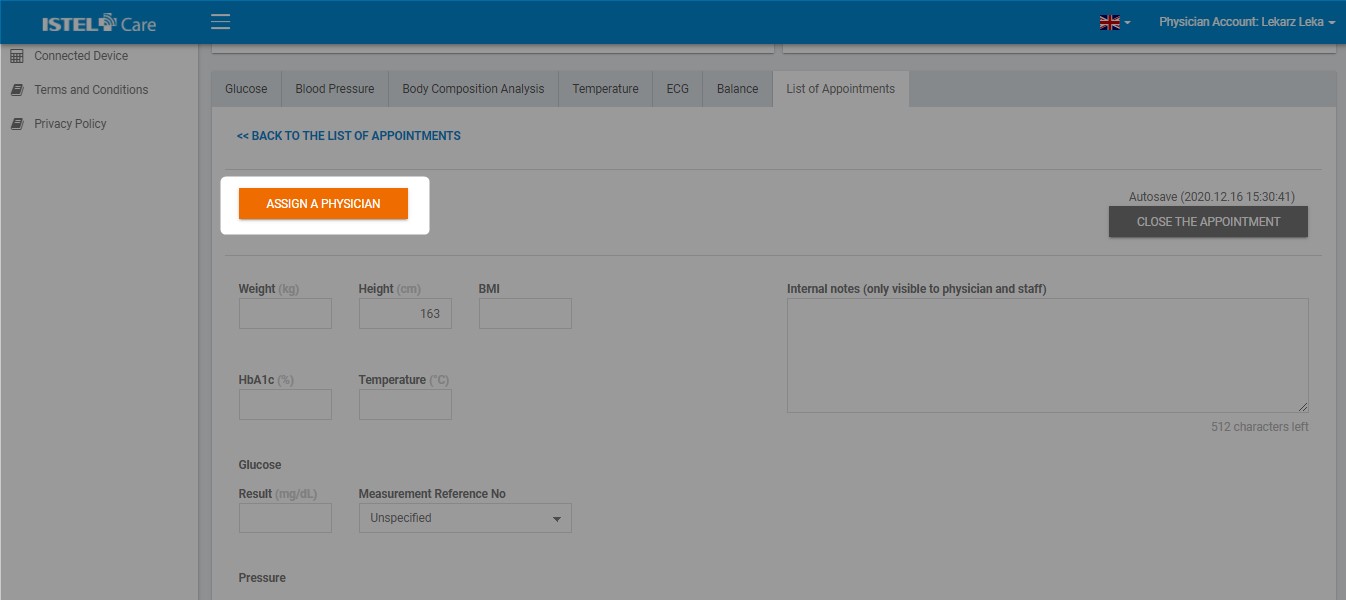 7. Search for your name in the window that opens and click the ASSIGN button.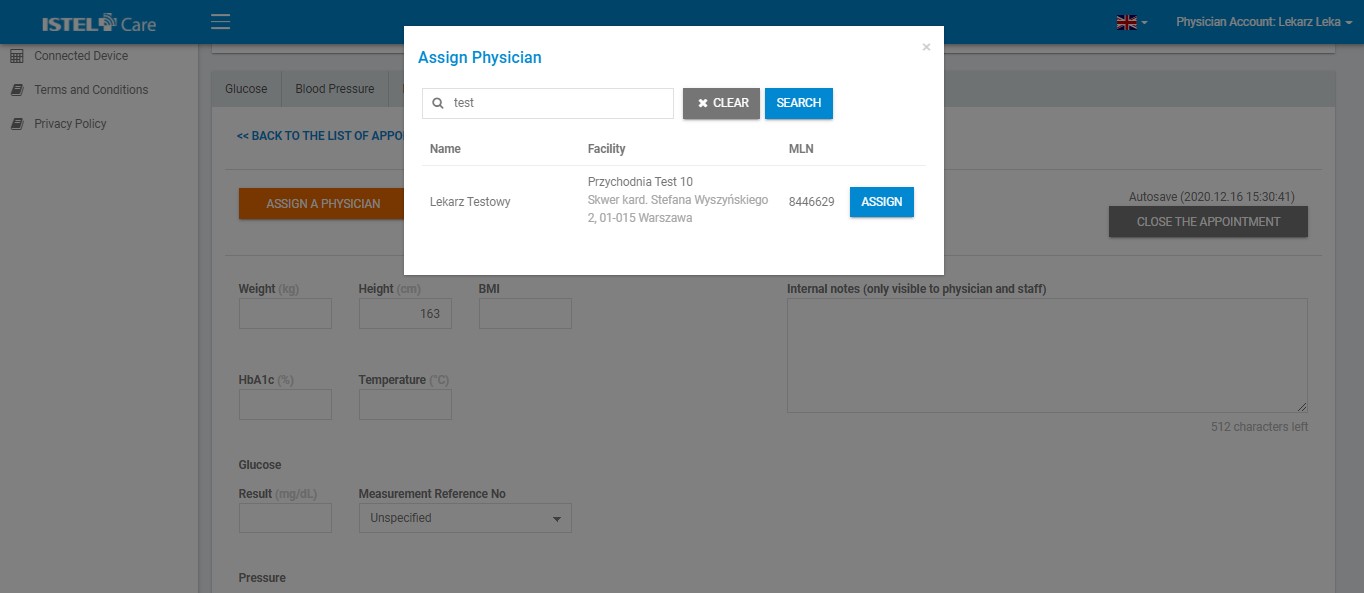 8. The Appointment is already open and Patient's measurements can be entered.