ASSIGNING THE METER TO A PATIENT
The meter can be assigned to a specific Patient. This is a useful feature for Patients who come with their own device and ask for importing data into their Patient Chart.
Assigning the meter to the Patient who has previously made his Patient Chart available to the Physician
1. Connect the meter to the PC.
2. Click the PAIR METER Button.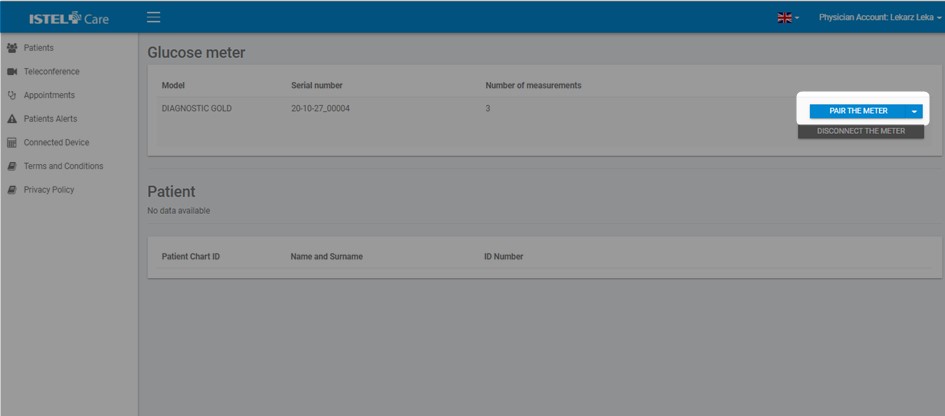 3. You will be redirected to the Users page. To find a Patient, enter the Patient's PESEL [Personal ID No] or Chart ID No.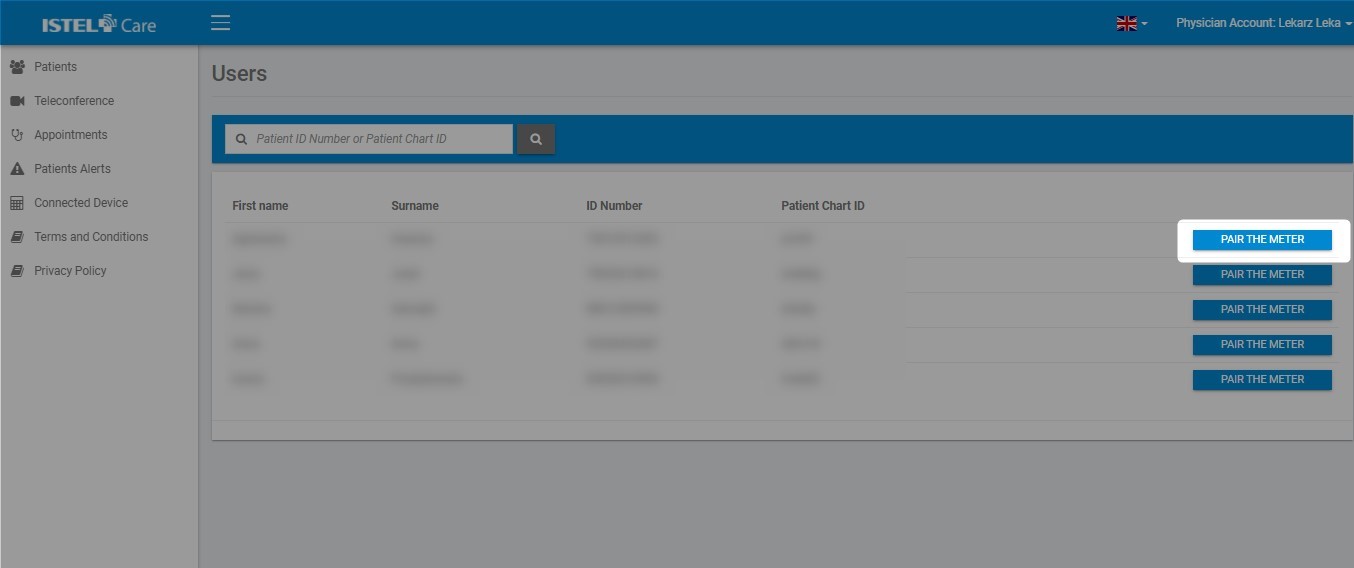 4. Select the Patient by clicking on the PAIR METER button.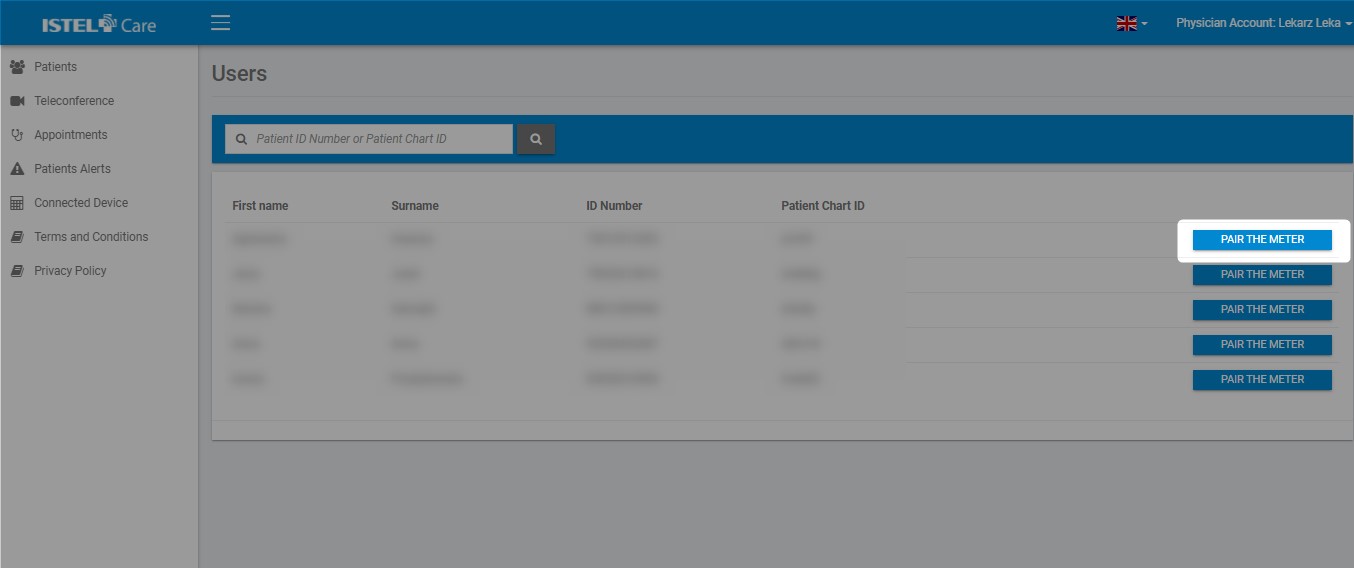 5. After the meter is paired, the SAVE MEASUREMENTS TO Patient CHART button will appear.