PATIENT REGISTRATION BY THE DOCTOR AND MEDICAL STAFF
A Physician/ Medical Staff member can create an account for a Patient without logging out of their profile. To do this, go to the PatientS tab and click on REGISTER NEW Patient button in the upper right corner (see 1). A registration form will open in a new tab page, and the Patient shall complete it with his personal data.

After clicking on REGISTER button, a window will appear where you should enter the Patient's phone number. An Activation Code will be sent via SMS to the provided phone number. After entering the Activation Code, Patient profile will be created. Close the current window and return to your Physician/ Medical Staff profile.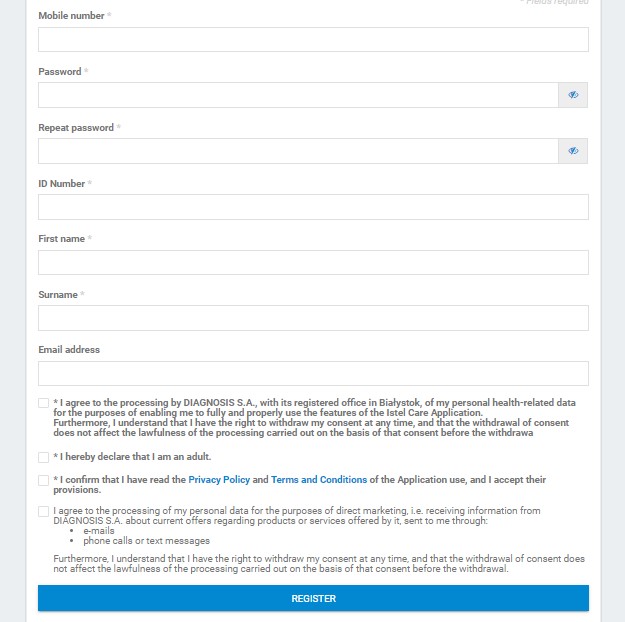 If you log into the created Patients profile, you will be automatically logged out from your Physician / Medical Staff Account.