CONFIGURATION OF THE GLUCOSE METER
For glucose meters that can be configured from the Istel Care system, the "Glucose meter" section displays an additional SHOW CONFIGURATION button.

When you click on the SHOW CONFIGURATION button, the "Meter settings" window appears. Here you can change the following:
1. Hour format - 12-hour or 24-hour (see 1)
2. Unit – mg/dL or mmol/L (see 2)
3. Desired Glucose Levels - for before meal, after meal and unmarked measurements (see 3)
4. Measurement and meal reminders - 60, 90 or 120 minutes after the meal (see 4)
5. After configuring the device according to your own preferences, click the SAVE button (see 5) to save the changes to METER MEMORY.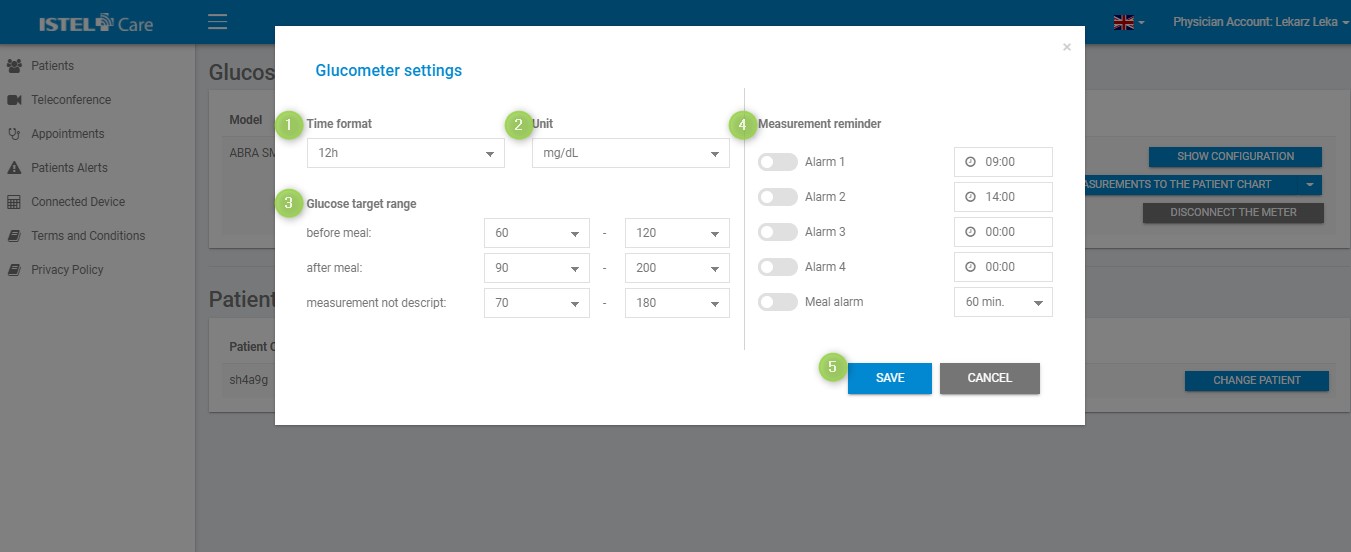 If target ranges in the device differ from those in the Patient Chart, it is possible to automatically save the settings from the Patient Chart (this option appears when the range settings in the device differ from those in the system)