If a Physician / Medical Staff member wants to have an Istel Care account as a Patient as well, they can upgrade their account with the Patient account.
To extend your Account in the System, click on your NAME AND SURNAME in the upper right corner and select SETTINGS (see 1). In the ACCOUNT TYPE section, select Physician - EXTEND ACCOUNT (see 2).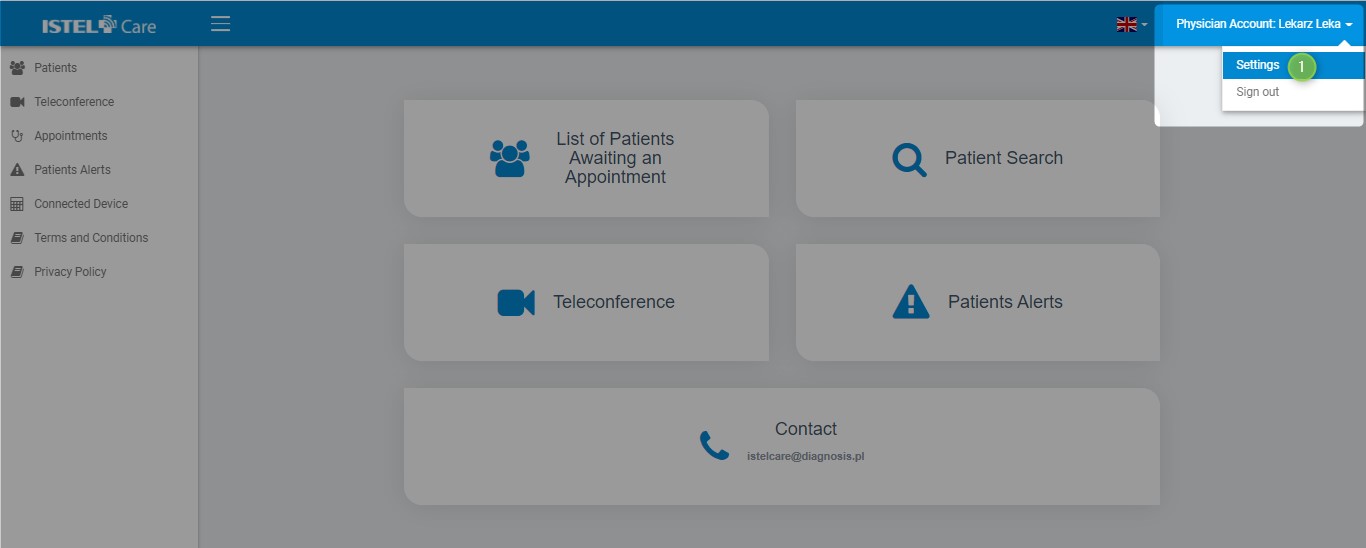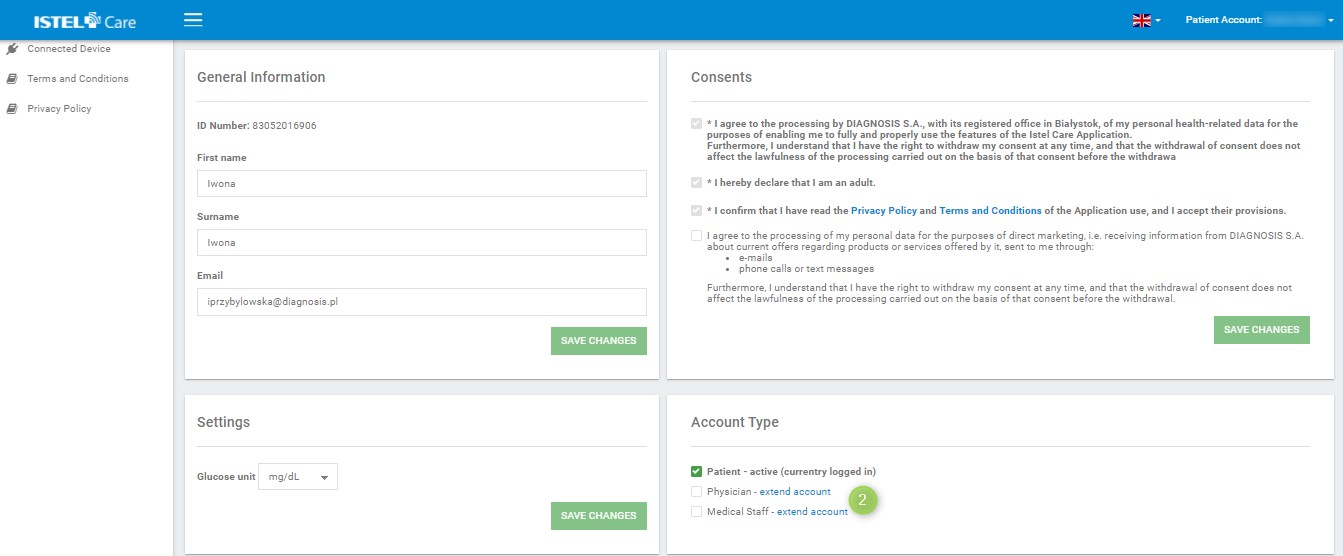 A&nbspnew window with an upgrade account form will appear, fill it in with the missing data, i.e. Personal ID No. (PESEL) (see 3). Accept the terms and conditions and click on UPGRADE YOUR ACCOUNT button (see 4).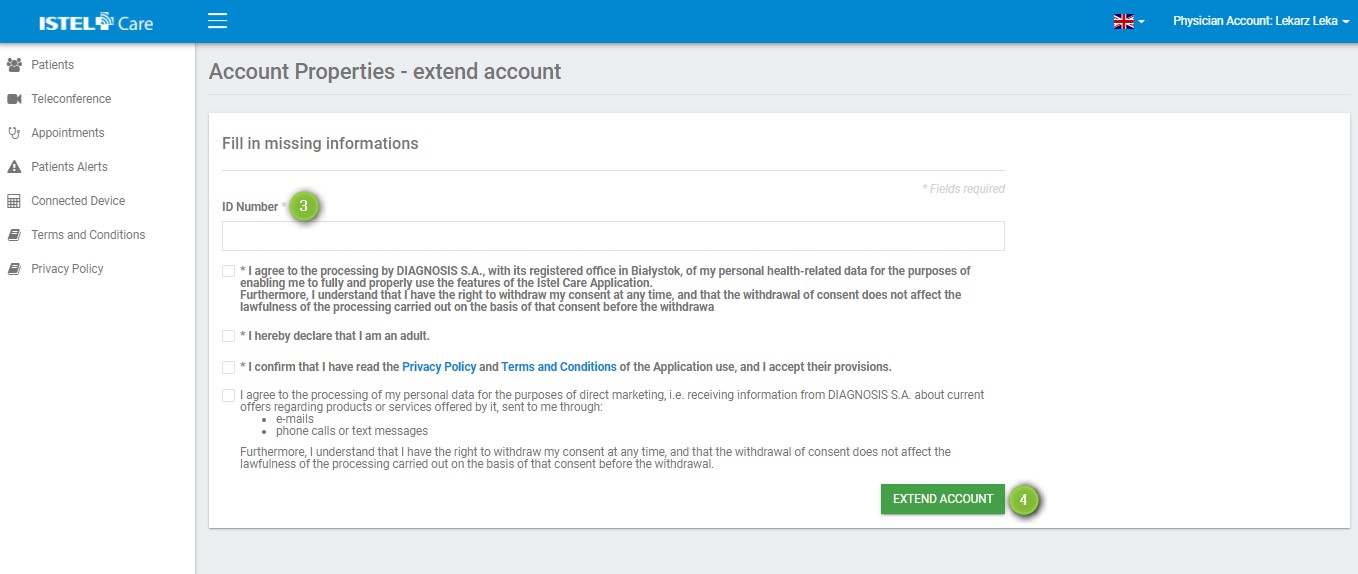 Use the same log in date for the created Patients Account that you use to enter to your Physician/Medical Staff Account.