In the Patients tab there is a list of Patients who have already shared their data and those who got a request for the access. The Search box allows you to find Patients from the list and ask them for an access to their charts.
Searching for a Patient to request access to their Patient Chart:
1. Enter the PESEL [Personal ID No] or Patient Chart ID.
2. A Patient Chart ID will appear on the list.
3. Click on the REQUEST ACCESS button.
4. Enter the ACCESS CODE that has been sent to the Patient via SMS.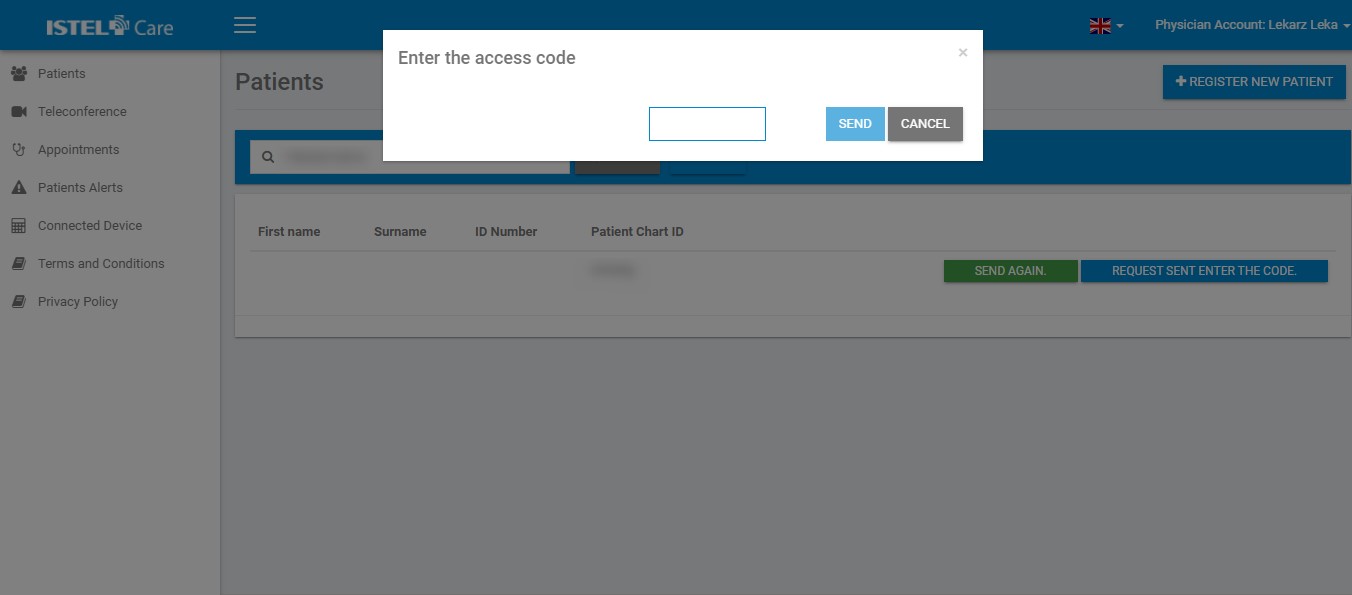 5. Once you have accepted the code, you will automatically get an access to the Patients CHART.
Search box allows you to find the Patient whose access to the Patient chart you already have. In the search box fill in the name and surname, PESEL [Personal ID No] or Patient Chart ID and click SEARCH. Patient data will appear, after clicking on SHOW, you will be redirected to the Patient Chart.
A Patient must log into the Istel Care system to know their ID. It can be found in the My Patient Chart tab, next to the Patient's surname, in the field marked as ID.